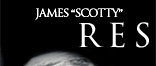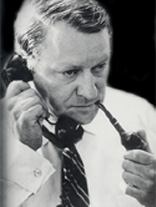 The End of An Era
The transaction between journalists and government officials amounts to a tense and complicated commerce. The way Scotty Reston practiced his trade was to offer assurance that the information would be handled with discretion and fairness. Officials who confided in Reston understood that speaking with him gave them a public platform to disseminate their views. When they revealed more to Reston than they wanted to make public, with the goal of deepening his understanding of the issue and sympathy for their position, the officials knew he could be trusted with this "off-the-record" material. Both parties understood that if either broke the rules-that is, if Reston "burned" his source for a scoop or if the official lied-the game would be over.
At its root, this commerce requires mutual trust. The war in Vietnam corroded that trust. Washington officials saw the press as disparaging their war effort, and reporters, especially in Vietnam, saw the government as deliberating misleading the press. The war also fractured many news organizations. Washington correspondents, still trusting their government sources, reported the government's view of the war's progress, while correspondents covering the war directly took a more pessimistic view. It was to Reston's credit that despite his closeness to the Washington establishment, he was never seduced by the "official" version of the war. He backed the paper's correspondents in Vietnam, and when President Kennedy attempted to get David Halberstam reassigned out of the country because of his skeptical coverage of the war, Reston persuaded the Times publisher to extend Halber- stam's stay in the country. After Reston himself visited Vietnam in 1965, Lyndon Johnson berated him for his writing. "Why don't you get on the team?" Johnson bellowed. "You have only one president."
After a brief and not altogether happy turn in New York as the top editor of the Times, Reston returned to Washington to observe the Nixon Administration. Despite Kennedy's early mastery of television, it was Nixon who was the first president to fully understand the dominance of television as a way to communi- cate with the public. The barons of print journalism, like Reston, were given only second-rate treatment by the Nixon team. Only Henry Kissinger spoke regularly with Reston, and then often with the goal of preserving his reputation with his academic and liberal friends.
By the time of the Watergate crisis, the Reston era was over. It had been a period marked by an underlying sense of common purpose between the press and the government, which Reston personified. Reston saw his role as explaining the government to his readers, and at the same time, as trying to guide the government toward moderation and good sense, all the while trying to defeat the penchant for secrecy from which even the most open democratic governments chronically suffer. He was remarkably successful at these endeavors. His was an era of civility, a time which lamentably is now past.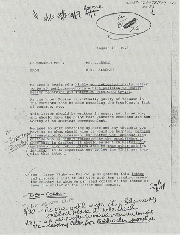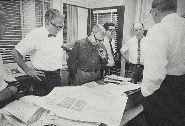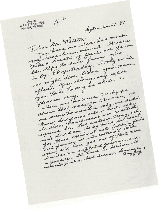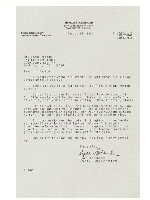 University Archives, University of Illinois at Urbana-Champaign